News
New reading questions on the Contribution Portal
The OU READ-IT team are pleased to present their new reading questions on the project Contribution Portal. The ten new postcard questions are available in Czech, English, German, French, Italian, and Dutch. Take a look, and see which question you get! The READ-IT team are interested in all types of reading experiences, habits and memories, so we'd love to hear from you. You can contribute images, as well as text on the Portal, and add to the portal again and again.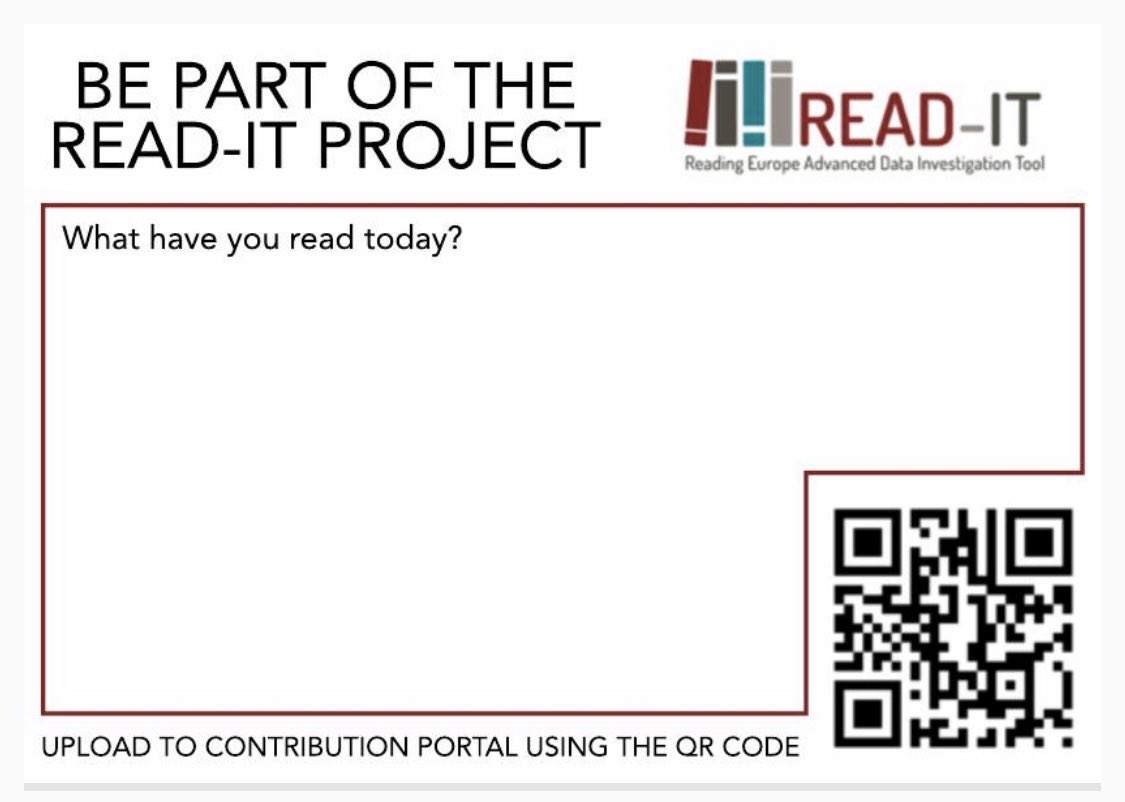 Don't forget, if you'd like to share with us your reading stories, you can do so in several other ways:
 Receive a pack of postcards in the post, to fill out and return to us in a pre-addressed stamped envelope. Simply call UK project lead Dr. Shafquat Towheed on (+44) 01908 659089, leaving a message with your name and address, to register for a pack of reading experience postcards. Once we have posted these out to you, you can fill these in at home, at your leisure, and return them to us.
Talk to our chatbot today. Our friendly bot will ask you questions about your reading, interact with your answers, and suggest further reading and engagement opportunities. You can find the READ-IT chatbot via the web browser in various languages: English, French, Italian and Dutch. It is also available on the Telegram platform in English, French, Italian and Dutch.
All the data that we gather from the public for the READ-IT project via the contribution portal is fully compliant with current GDPR rules. You can read the full document detailing how we deal with you data here.