News
READ-IT annotation and contribution workshop in Glasgow (11.12.2019)
Want to learn more about how to identify the evidences of reading in printed texts? Want to contribute your own thoughts and experiences of reading to our new European research project, READ-IT? If the answer is yes, or you are just curious to find out more, join us for this free READ-IT public engagement workshop at the Mitchell Library, Glasgow, on Wednesday 11 December from 4-6pm.
There will be a brief introduction to the READ-IT project (15 minutes), a hands-on, facilitated collective annotation activity (45 minutes), and the chance to contribute your own experiences of reading via our new QR code enabled postcards (30 minutes). As part of this event, you will also be able to contribute your own experiences of reading in Glasgow, whether you're a resident or a visitor, via the READ-IT project's public upload portal. Feel free to offer your thoughts about what you've read recently or share your favourite image of reading with us. Because after all, what are books without readers? Tea and coffee will be provided. The event is free to attend, but please do register in advance via Event Brite here. The venue is the  Moir/Dyer/Simpson Room, The Mitchell Library, North Street, Glasgow G3 7DN, details at https://www.glasgowlife.org.uk/libraries/venues/the-mitchell-library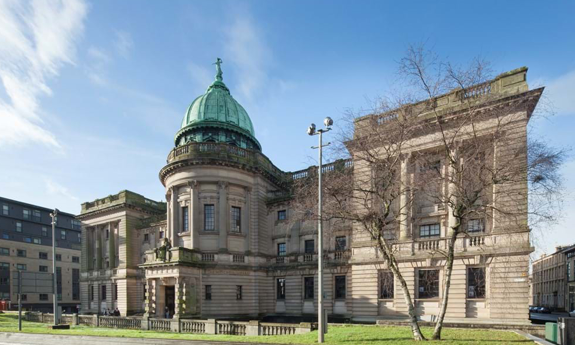 Programme
4.00-4.15pm: Welcome from members of the READ-IT team (Francesca Benatti, Sally Blackburn-Daniels and Shafquat Towheed) with an introduction to the project
4.15-5.00pm: 'Hands on' annotation activity – find out how to identify and annotate a reading experience in a text. We'll be working together to collectively annotate some short texts that contain evidences of reading. There will be printed handouts and coloured pens to help you with marking up text, and team members will demonstrate how this works.
5.00-5.15pm: Coffee/tea break – do grab a cup of tea or coffee (provided)
5.15-5.45pm: Postcard session – we will be distributing our new QR enabled postcards, to help you share your own thoughts and responses to your reading in anonymised fashion. READ-IT team members will be on hand to help you.
5.45-6.00pm: Any questions for the team? Feel free also to complete our event feedback questionnaire, and if you haven't done so already, register an account with the READ-IT contributor upload portal
No prior training or expertise is needed to attend this workshop. You might want to bring a laptop or tablet with you, and you will need your smartphone for the postcard session. If you can, please register an account with the READ-IT contribution portal at before the session.
Contact Dr Sally Blackburn-Daniels, Dr Shafquat Towheed and Natalie Lewis for further information.