News
"Voisins": Frontière, proximité et vivre-ensemble en Europe
Between the 31st of March and the 2nd of April, the online conference "Voisins": Frontière, proximité et vivre-ensemble en Europe took place at Le Mans University. The conference, organised by READ-IT PL Brigitte Ouvry-Vial, gathered together scholars and early career researchers from a wide range of disciplines in the humanities and social sciences. All the contributions revolved around three main notions: border, proximity and the "living-together" in Europe.
During the conference, Brigitte Ouvry-Vial and Elena Prat (Le Mans University) introduced the READ-IT project, and invited all participants to share their reading experiences through the virtual postcards and the French chatbot.
On the 2nd of April, Elena also presented her PhD project, which will test the READ-IT interface for reading experiences on a corpus of 4,000 letters of ordinary readers in contemporary France.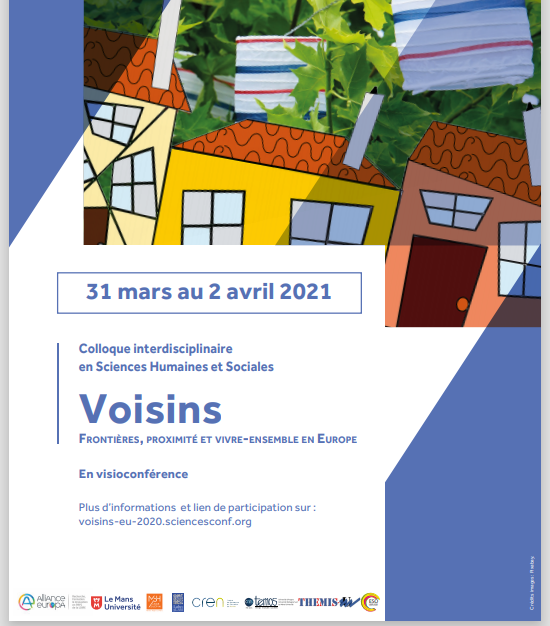 This was an excellent occasion to display the consortium's work in front of a varied audience, in a convivial and insightful atmosphere. More details on the conference are available here (https://voisins-eu-2020.sciencesconf.org/), and  French speakers can also find a series of readings on the topic of "Living in Europe", selected and recorded by the performer Felix Libris for the conference (https://youtu.be/tc5MNpD3V1I).