News
READ-IT at the Imagine! Festival of Ideas and Politics, Belfast, 25.03.2019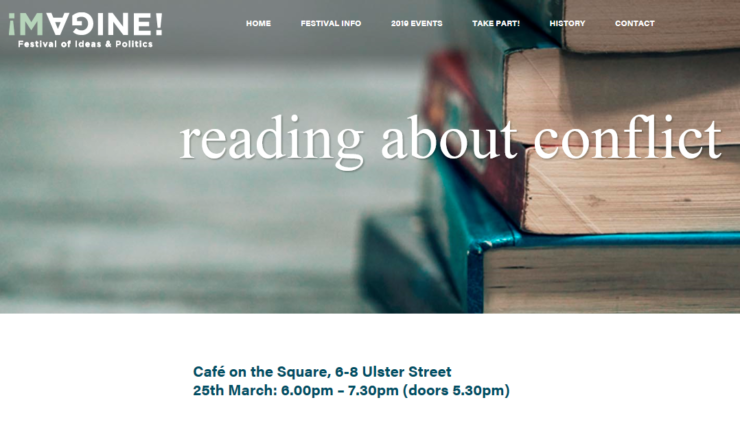 Interested in finding out about what books and reading mean for people during times of conflict? If you want to take part in a discussion based reading group activity, why not join us Monday 25 March at the Café on the Square, Customs House Square, 6-8 Ulster Street, Belfast BT1 3EW, from 6.00-7.30pm?
READ-IT UK PI Dr Shafquat Towheed (The Open University) together with his colleague Dr Edmund King, will be running a facilitated reading group event, 'Reading about Conflict', as the part of the Imagine! Festival of Ideas and Politics. The Festival is now in its 5th year and in 2019 will feature over 150 events. This 'Reading About Conflict' free event is supported by The Open University in Northern Ireland and you can sign up for it here.
Find out more about the Imagine! Festival of Ideas and Politics and if you are in Belfast from 25-31 March, be sure to register for events at the festival. You can also follow the Festival via Twitter , Facebook, or Instagram.