Agenda
1 - 2 June 2018
Vrije Universiteit te Amsterdam (zaal 12A-00 van het hoofdgebouw).
READ-IT Presentation on 25th anniversary congress of Dutch Book Historical Society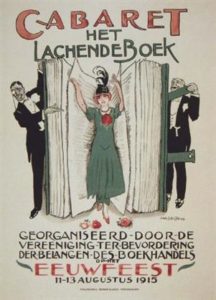 On june 1st 2018, the kick-off date of the READ-IT project, a first presentation will be given on the occasion of the festive yearly meeting of the Dutch Book Historical Society. The society was established in 1993 and is set up for all lovers of old and modern books in all their forms.  It is a dynamic society with ca 600 members, ranging from prominent scholars to amateur researchers, from journalists to antiquarian book dealers.
On june 1st 2018 the society celebrates its 25th anniversary and on that day a special congress on new techniques is organised. José de Kruif will present the opportunities and possibilities READ-IT can offer for book historical research.